$VIN Appoint Scientific Advisory Board Chair to Pursue Clinical Testing of Cannabinoids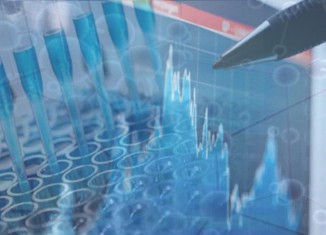 Vinergy Resources Ltd. ("Vinergy" or the "Company") (CSE:VIN)(CSE:VIN.CN) in conjunction with its proposed acquisition of MJ Biopharma (announced December 14, 2016) is pleased to announce that it has appointed Dr. William Panenka, MD as Chair of the Company's Scientific Advisory Board (SAB). Bringing on the right human capital through strategic hires is an important part of the Company's strategy to develop, test and identify specific cannabinoid isolates for targeted therapeutic purposes.
---
Click Here To View Full Release
---
$VPRB Will Be Re Launching The STINGER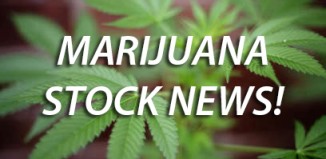 VPR Brands, LP (OTC PINK: VPRB) is proud to announce its participation in the 2017 Big Industry Show in Los Angeles, California on January 19-20th where we will be showcasing our flag ship product, the STINGER part of our Honey Stick Brand.
---
Click Here To View Full Press Release
---
$UBQU Announces New Product Improvements For 2017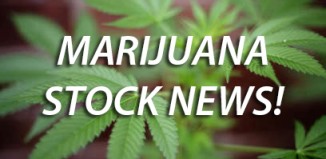 Ubiquitech Software Corp. ( OTC PINK : UBQU ), with pending name and symbol change to Endo BioSciences Inc, and its subsidiary HempLife Today™, is announcing its new CannzALL™ CBD hemp product improvements for 2017 that company data shows will help increase new sales, and sales to existing customers, as well as maintaining high company standards of customer satisfaction. New product improvements will be phased in and available by February 15th.
---
Click Here To View Full Release
---
Vitality Biopharma (VBIO)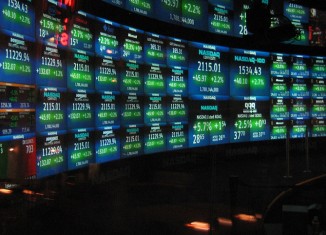 Vitality Biopharma (VBIO) has been in our spotlight for the better part of the last few weeks and we've seen this cannabis biotech deliver real potential for gains. So far we've seen this run from under $1 to as high as $4.24 plus anywhere in between after several key bounces were triggered over the last few weeks. Since the end of last week, VBIO has been trending between $2.61 and $3.05. As attention continues to circle around cannabis biotech, we'll be paying close attention to this. If you haven't taken a look at this company yet, check out our full report via the link below.
---
Click Here To View Full VBIO Report
---
Pursuant to an agreement between MAPH and a non affiliate third party, we were hired for a period of 30 days to publicly disseminate information about (VBIO) including on the Website and other media including Facebook and Twitter. We are being paid $100,000 (CASH) for or were paid "ZERO" shares of unrestricted or restricted common shares. We own zero shares of (VBIO) which we purchased in the open market. We plan to sell "ZERO" shares of (VBIO) that we hold during the time the Website and/or Facebook and Twitter Information recommends that investors or visitors to the website purchase without further notice to you. Pursuant to an agreement between MAPH and Ubiquitech Software Corp., we were hired for a period beginning November 11 2016 and ending May 11, 2017 to publicly disseminate information about (UBQU) including on the Website and other media including Facebook and Twitter. We are being paid $0 (CASH) for or were paid "10 million" shares of restricted common shares. Pursuant to an agreement between MAPH and VPRBrands, we were hired for a period of 30 days to publicly disseminate information about (VPRB) including on the Website and other media including Facebook and Twitter. We are being paid $15,000 (CASH) for or were paid "ZERO" shares of unrestricted or restricted common shares. We own zero shares of (VPRB) which we purchased in the open market. Pursuant to an agreement between MAPH and Vinergy Resources, we were hired for a period of 30 days to publicly disseminate information about (VIN.CN) including on the Website and other media including Facebook and Twitter. We are being paid $60,000 (CASH) for or were paid "ZERO" shares of unrestricted or restricted common shares. We own zero shares of (VIN.CN) which we purchased in the open market. We plan to sell "ZERO" shares of (VIN.CN) that we hold during the time the Website and/or Facebook and Twitter Information recommends that investors or visitors to the website purchase without further notice to you. We may buy or sell additional shares of (UBQU, VIN.CN, VPRB, VBIO) in the open market at any time, including before, during or after the Website and Information, provide public dissemination of favorable Information. PLEASE READ OUR FULL PRIVACY POLICY & TERMS OF USE & DISCLAIMER