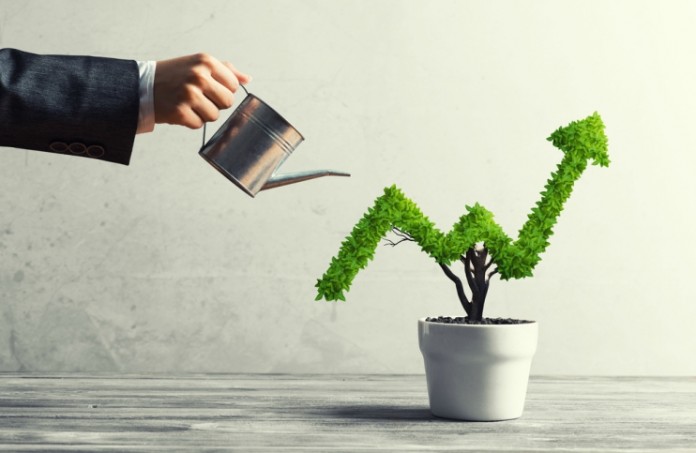 1/9/18 NEWS: GT Biopharma Inc. (GTBP) Announces Completion of Dosing in Phase 1 Clinical Trial of GTP-004 (Read Full News Here)
---
We at Marijuana Stocks have been covering GT Biopharma, Inc OTCQB: (GTBP) (previously Oxis International) for almost 3 years. (GTBP) by far has been the longest running company we have provided coverage to & for GREAT REASON.
(GTBP) is constantly evolving, becoming the best version of itself. (GTBP) has consistently provided our members with double & even triple digit short term and long-term gains.
In its history Marijuana Stocks has NEVER covered a Marijuana Company that has up-listed from the OTC to the NASDAQ, this could all change with GT Biopharma, Inc OTCQB: (GTBP).
On December 18, 2017 GT Biopharma, Inc OTCQB: (GTBP) announced that it had filed its application for NASDAQ Capital Markets Listing. This press release shows that when Executive Chairman and former (GTBP) Chief Executive Officer Anthony J. Cataldo stated the company's intention to up-list to NASDAQ on a shareholder conference call back on August 16, 2017 & on a post reverse shareholder conference call on October 2, 2017 he wasn't joking. Take a moment to ask yourself this question… How many times have you heard of a marijuana penny stock company talk about a NASDAQ Up-Listing? How many times have they actual filed and took all needed steps to execute that up-listing? Our best guess is few and far between.
Does a NASDAQ Application make (GTBP) a company with great potential? Not by itself it doesn't! You know what does?
MANAGEMENT:

Kathleen Clarence-Smith, M.D., PH.D. (Chief Executive Officer & Director) – Dr. Clarence-Smith founded GTP in 2015. Prior to founding GTP, she co-founded Chase Pharmaceuticals Corporation in Washington D.C. and served as Chairman of the company's Board from 2008 to 2014. Chase Pharmaceuticals was acquired by Allergan, PLC (AGN) in 2016 for $125 million together with potential addition payments of $875 million based upon regulatory and commercial milestones. Dr. Clarence-Smith also held executive management positions with Sanofi, Roche, Otsuka Pharmaceutical and Prestwick Scientific Capital. She is co-founder and a managing member of KM Pharmaceutical Consulting in Washington, D.C.
Shawn Cross (President & Chief Operating Officer) – Mr. Cross was a Managing Director, and senior calling officer focused on the biopharmaceutical industry, in Healthcare Investment Banking at Deutsche Bank Securities Inc. (NYSE:DB) from November 2015 to October 2017. He was a Managing Director in the Wells Fargo Securities, LLC. (NYSE:WF) Healthcare Group from December 2010 to November 2015. Mr. Cross began his 20-year investment banking career at Alex. Brown & Sons Inc. and has lived and worked in the major financial centers of London, New York City and San Francisco. He received his bachelor of science degree from the University of California, Los Angeles and his Master's in Business Administration from Columbia Business School with honors and a concentration in Finance.
Raymond Urbanski, M.D., PH.D. (Chief Medical Officer) – Dr. Urbanski spent eight years with Pfizer and held several positions with the company, including Vice President/CMO of the Established Products Business Unit, senior medical director of oncology clinical R&D, senior medical director of breast cancer products and medical director of diversified products. He brings extensive experience in developing and overseeing clinical studies, including phase 3b and phase 4 studies (including line extensions) for sunitinib (Sutent), exemestane (Aromasin), irinotecan (Camptosar), epirubicin (Ellence), axitinib, IGF1R inhibitor, and tremilimumab. In addition to his role with Pfizer, Dr. Urbanski served as Chief Medical Officer of Mylan Inc., Chief Medical Officer of Metabolex Inc., and Senior Director of US Medical Affairs for Aventis.
Anthony J. Cataldo (Executive Chairman) – Cataldo founded GT Biopharma Inc. upon joining the Board of Directors and subsequently Chairman and CEO in in July of 2014, where he changed the Company's profile with the inclusion of oncology assets. From February 2011 to June 2013 Mr. Cataldo served as Founder and Chairman/CEO of Genesis Biopharma, Inc., now known as Iovance Biotherapeutics, Inc., (IOVA). Mr. Cataldo created the highly successful IOVA/Genesis with the inclusion of assets acquired from the National Cancer Institute for the treatment of stage four melanoma. Mr. Cataldo has extensive experience in the biotechnology sector having served as Chairman/CEO of several biotech companies including: Calypte Biomedical Corporation, and Senetek, PLC.
Steven Weldon (Chief Financial Officer & Director) - Steven Weldon join GT Biopharma, Inc. as member of the Board of Directors in September 2014 and as our President and Chief Financial Officer in November 2014. Previously, Mr. Weldon was the Chief Financial Officer and a member of the board of directors of GB Sciences, Inc. from September 2005 to November 2014. Mr. Weldon also served as chief executive officer of Growblox Sciences from December 29, 2009, through May 2, 2011, and from April 18, 2012, through March 13, 2014. For several years, he taught accounting and tax courses to undergraduate students at Florida Southern College. He received his Bachelor of Science degree and his Master's in Business Administration from Florida Southern College. Mr. Weldon is a Certified Public Accountant licensed to practice in the State of Florida.

REAL CORPORATE DEVELOPMENT
What we are outlining here is in our opinion OUR BEST EXAMPLE of a Recipe for longevity and success. It is our opinion given all that (GTBP) has shown that this is not a "fly by night" company. It is our opinion that this company will stand the test of time & continue to provide value to its shareholders.
---
MARIJUANASTOCKS.com is owned by MAPH ENTERPRISES LLC., a Florida Corporation that has been compensated $150,000.00 by a GT Biopharma Inc. for a period beginning Jan 1, 2018 and ending Feb. 1, 2018 to publicly disseminate information about (GTBP). We own zero shares. Full Disclaimer