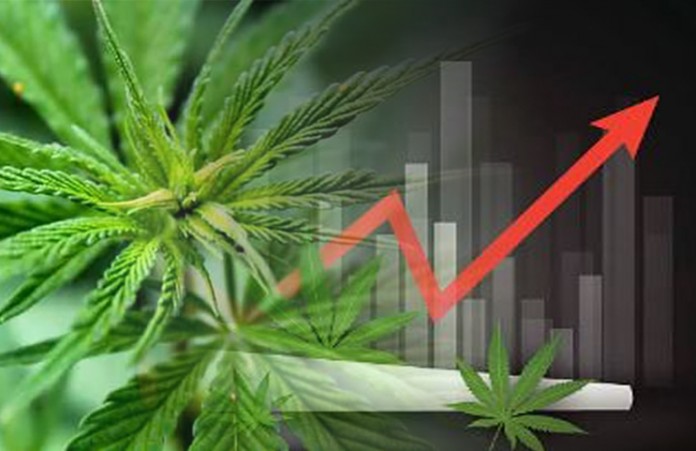 The legal marijuana industry is in the first inning of a multi-decade growth cycle and this opportunity has caught the attention of investors.
Over the last year, the legal marijuana industry has seen incremental growth as new markets open in countries across the globe. This trend has created a great opportunity for marijuana companies and we have highlighted two opportunities that you need to be aware of.
CNRP: Closing Financing and Preparing a Definitive Agreement
CNRP Mining Inc. (CND.CN) (CRPGF) issued an update on its proposed acquisition of X-Sprays, a life- enhancement products administered via an optimal oral spray delivery system.
Highlights from this update include:
• The company completed its due diligence and is ready to move forward with the transaction.(CRPGF) is working on drafting the definitive acquisition agreement and expects it to be completed within the next two weeks.
•(CRPGF) said that it intends to close its previously announced non-brokered private placement offering of up to 10 million common shares at $0.30 each for gross proceeds of up to $3 million.
• The company received approval from The Depository Trust Company (DTC) and the shares are now DTC eligible. DTC manages the electronic clearing and settlement of share transactions for publicly traded companies in the United States.
• The company's United States symbol,(CRPGF) up-listed onto the OTCQB exchanged and commenced trading on it.
(CRPGF) has continued to execute since it reported the acquisition of X-Sprays and the market has responded favorably to this. We continue to see upside to current levels and expect the stock to continue to perform well as management continues to execute.
LDS: A Story to Watch
Lifestyle Delivery Systems Inc. (LDSYF)(LDS.CN) has been a stock to watch and we are keeping this consumer product company on our radar. The company's technology produces infused strips (like breath strips) that accurately measure the dosage of the product.
During the summer,(LDSYF) raised over $1 million to support its growth initiatives and the company has put this money to work. Over the last month, Lifestyle has been focused on preparing its certificate of occupancy so it can start to manufacture extracts and capitalize on the California cannabis market.
(LDSYF) has received a favorable response from the market over the last month and the shares are up more than 20% during this time. While we are favorable on the rally, we continue to see significant upside as the shares are down more than 50% from its 52-week high.
---
MarijuanaStocks.com is owned by MAPH Enterprises LLC., a Florida Corporation that has been compensated $100,000 by a non-affiliate 3rd party for a 1 year period beginning August 1, 2017 and ending August 1, 2018 to publicly disseminate information about CNRP Mining, Inc. (CND.CN) (CRPGF). We own zero shares. MAPH Enterprises LLC. has been compensated $100,000 by Lifestyle Delivery Systems for a period of 90 days to publicly disseminate information about Lifestyle Delivery Systems, Inc. (LDS.CN) (LDSYF). We own zero shares.