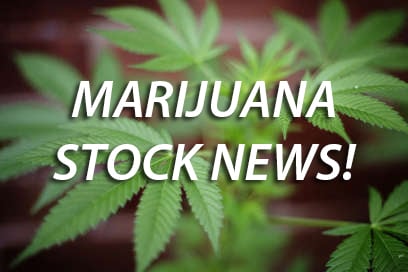 ADVANTIS CORPORATION (ADVT ) Connects At Industry Outreach Event
ADVANTIS CORPORATION ( OTC PINK : ADVT ) CEO, Christopher Swartz, attended the Coastal Pacific political action committee's Southern California Outreach Dinner last Tuesday night. The event was a fundraiser to support cannabis legalization. Swartz was an invited guest of Speedweed CEO, AJ Gentile.
---
Click Here Now To Read (ADVT) Release
---
Hemp, Inc. (HEMP) Powers Up Milling Operation for Industrial Hemp Production
Hemp, Inc. ( OTC PINK : HEMP ) is pleased to announce today that the milling portion of its industrial hemp decorticator is now online for beta testing and debugging. The disconnect switch, which connects the power to feed the 200-horse power motor on the grinder, was the final piece executives were awaiting to power up the mill. With the disconnect switch now installed, the team has powered up its hemp mill to beta test and debug the equipment. So far, the team has encountered some small software communication issues, but according to David Schmitt, COO of Hemp, Inc.'s wholly owned subsidiary, Industrial Hemp Manufacturing, LLC, those types of issues are the norm for the milling machinery and were expected.
---
Click Here Now To Read (HEMP) Release
---

INDUSTRY UPDATE: Biotech and Marijuana

Although researchers are beginning to learn about the medical benefits associated with cannabis, they have not even scratched the surface. The cannabis industry is the fastest growing industry in the world. After spending several years researching cannabis and developing products, companies are just beginning to realize the fruits of their efforts.
---
Click Here Now To Read Full Article
---