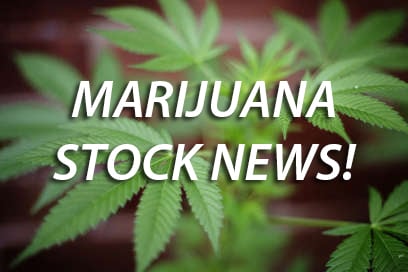 $VBIO Advisor to Present at 11th National Clinical Conference on Cannabis
Vitality Biopharma, Inc. ( OTCQB : VBIO ) ("Vitality Biopharma," "Vitality", or the "Company") a corporation dedicated to the development of cannabinoid prodrug pharmaceuticals, and to unlocking the power of cannabinoids for the treatment of serious neurological and inflammatory disorders, is pleased to announce the appointment of Dr. Caroline MacCallum MD, FRPC (Internal Medicine), BSc Pharm to its clinical advisory board.
---
Click Here Now To Read Full Release on (VBIO)
---
$RMHB Appoints Original "Shark," Kevin Harrington to BOD

DALLAS, May 16, 2017 (GLOBE NEWSWIRE) — Rocky Mountain High Brands, Inc. (RMHB), a fully reporting consumer goods company specializing in hemp-infused food and beverage products and a naturally high alkaline water, announced today that the Company has appointed Kevin Harrington, an American entrepreneur, business executive and TV celebrity to its Board of Directors and as a marketing and communications consultant to the Company.
---
Click Here Now To Read Full Release on (RMHB)
---
$VPRB HONEY STICK brand is sponsoring the Marijuana Business Conference
VPR Brands, LP ( OTC PINK : VPRB ) will be sponsoring the Marijuana Business Conference and Expo "MJBizCon." The Company is a named sponsor for the official Show Party of MJBizCon's industry mixer and will have a table at the social event. This industry mixer will be today May 17 from 5-7pm, and VPR Brands, LP COO Daniel Hoff will be there to discuss updates within the Cannabis industry. Held by MJBizDaily, most speakers and exhibitors will be at the Mixer, as well as more than 1,000 of our industry peers. Also as part of our sponsorship package, our HONEYSTICK catalog will be included in up to 4,000 attendee gift bags that will be distributed at the show. The latest and greatest Honey Stick Products will be at the mixer event for Industry professionals to review.
---
Click Here Now To Read Full Release on (VPRB)
---
Pursuant to an agreement between MAPH and VPRBrands, we were hired for a period of 90 days to publicly disseminate information about (VPRB) including on the Website and other media including Facebook and Twitter. We are being paid $45,000 (CASH) for or were paid "ZERO" shares of unrestricted or restricted common shares. We own zero shares of (VPRB) which we purchased in the open market. We may buy or sell additional shares of (VPRB) in the open market at any time, including before, during or after the Website and Information, provide public dissemination of favorable Information.Pursuant to an agreement between MAPH and a non affiliate third party, we were previously hired for a period of 30 days to publicly disseminate information about (VBIO) including on the Website and other media including Facebook and Twitter. We were paid $100,000 (CASH) for or were paid "ZERO" shares of unrestricted or restricted common shares. We own zero shares of (VBIO) which we purchased in the open market. We may buy or sell additional shares of (VBIO) in the open market at any time, including before, during or after the Website and Information, provide public dissemination of favorable Information.PLEASE READ OUR FULL PRIVACY POLICY & TERMS OF USE & DISCLAIMER