Today's Breaking Pre-Market News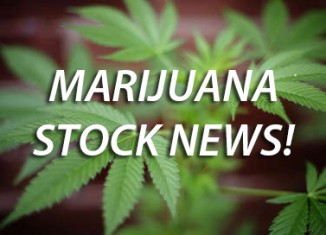 $VNNYF Appoints Mr. Facundo Bacardi to Board of Directors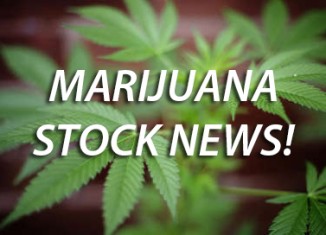 Vinergy Resources Ltd. ("Vinergy" or the "Company") (CSE:VIN)(VIN.CN)(VNNYF) in conjunction with its proposed acquisition of MJ Biopharma (announced December 14, 2016) is pleased to announce it has appointed Mr. Facundo Bacardi to its Board of Directors effective immediately.
Mr. Bacardi is a member of the family that owns and controls Bacardi Ltd., a worldwide liquor manufacturer and distributor. From 1979 to 1991, he was the head of Bacardi's manufacturing and distribution division for Nassau, Brazil, Trinidad and Central America. Since 1990, Mr. Bacardi has served as a Director of Suramericana de Inversiones, S.A., an investment company located in Panama. He is a founding shareholder of JSM Capital Holding Corp., a shareholder and Director of Global Arena Holdings, Inc. Mr. Bacardi is also on the Honorary Consul for the Bahamas in Panama.
"We are excited to have someone of Mr. Bacardi's calibre and pedigree join our team. We look forward to working closely with him on our strategy to roll out products and technologies internationally," said Mr. Kent Deuters, CEO of MJ Biopharma…[continue reading]
---
Click Here Now To Read Full Release
---
$UBQU Gives Shareholders Overview of First Quarter Progress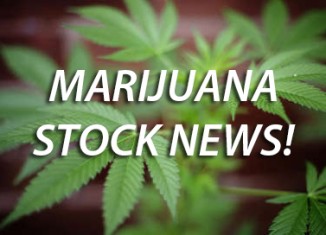 DENVER, CO–(Marketwired – Mar 9, 2017) – Ubiquitech Software Corp. (OTC PINK : UBQU) and the CEO of HempLife Today™ wants all shareholders and the public to have a solid overview of the Company's first quarter progress along with projects and projections moving forward. The Company wants shareholders to know it is in a strong financial position with experienced management at the helm, creative talent on its staff, and seasoned legal and accounting experts to ensure growth.
"Through this press release it is the company's desire to communicate directly with the shareholders and the public interested in our Company," said James Ballas, CEO. "Shareholders should be aware that there is never a wasted day or opportunity for the Company. In addition, we always want our shareholders to know that we value them and the trust that they give us through their becoming shareholders. This is very important to us, and in everything we do we keep this in mind."
The Company is proud to report the following…[continue reading]
---
Click Here Now To Read Full PR
---
Pursuant to an agreement between MAPH and Ubiquitech Software Corp., we were hired for a period beginning November 11 2016 and ending May 11, 2017 to publicly disseminate information about (UBQU) including on the Website and other media including Facebook and Twitter. We are being paid $0 (CASH) for or were paid "10 million" shares of restricted common shares. Pursuant to an agreement between MAPH and a non affiliate third party, we were hired for a period of 1 month from 5/1/2017 – 6/1/2017 to publicly disseminate information about (VNNYF) including on the Website and other media including Facebook and Twitter. We are being paid $150,000 (CASH) for or "ZERO" shares of restricted or unrestricted common shares. We own zero shares of (VNNYF) which we purchased in the open market.We may buy or sell additional shares of (VNNYF) in the open market at any time, including before, during or after the Website and Information, provide public dissemination of favorable Information.PLEASE READ OUR FULL PRIVACY POLICY & TERMS OF USE & DISCLAIMER